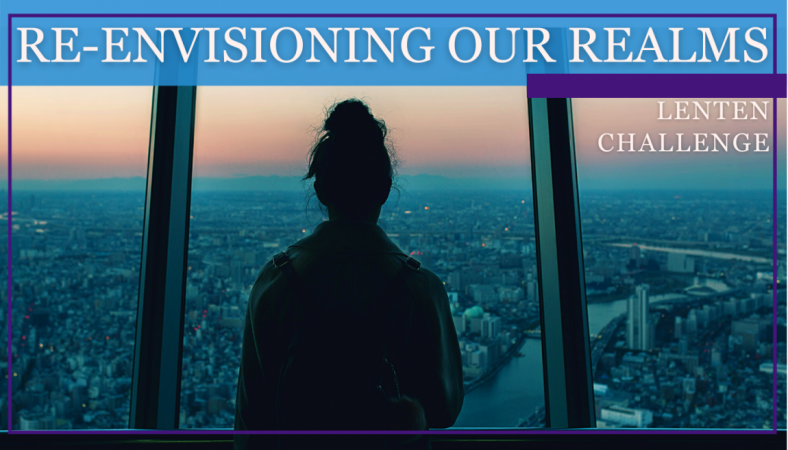 HSHC's Lenten Challenge 2021: Re-envisioning Our Realms
This 40-day challenge starts on February 17th (Ash Wednesday) and finishes on April 4th (Easter Sunday). Each Tuesday, you'll receive an e-mail with short readings and reflection questions, written by several guest writers from the HSHC community, to challenge you each day of the week.
The theme for this year's HSHC Lenten Challenge is 'Re-envisioning our Realms." In this challenge, we are thinking of "realms" as the places, spaces, and people with whom we interact, both directly and indirectly.
We will explore several topics as they relate to our relationships with our family, friends, and the world around us. Our relationships have undergone extreme challenges this year and we want to provide an opportunity for you to re-envision how you love, engage, and care for yourself and others.
How it works:

Weekly Theme – We will begin with hope. In our continued season of mourning and uncertainty, we will ground our challenge in expectation for resurrection and continue through the themes of Honesty, Vulnerability, Gratitude, Forgiveness, and Presence.
Sabbath/Rest Day – Six days' worth of material is provided for each week. Choose a day each week for Sabbath/rest. Pick the day that works best for you.
Choose a Time to Reflect on the Questions – perhaps when you first get up in the morning, while exercising, gardening, preparing or eating a meal, folding laundry, or in the still moments between responsibilities.
Before Reading the Daily Materials – Consider taking a moment to quiet your mind, breathing slower and more deeply. You may want to light a candle (don't forget to put it out when you are done!). A prayer or mantra may help you focus.
Adjusting Our Lens – Each week we will include a unique item for reflection – a song, image, poem, article, or video. Use this alternate medium as an opportunity to integrate multiple senses into the time you take for reflection.
Weekly Challenge – Some may appeal to you immediately. Others may require time to discern how you are called to respond to the challenge. Choose a time each week to complete the challenge. Ask a friend to join you if you need extra encouragement!
Self-paced – Creating healthy relationships is hard work, and it may take a while to reach a better place (even after the official challenge is over). Take the time you need.
Online Community – Join us on HSHC's Facebook page each week to share what you are learning and/or to offer support and encouragement to others.
Questions?

Please feel free to contact us:

click here

!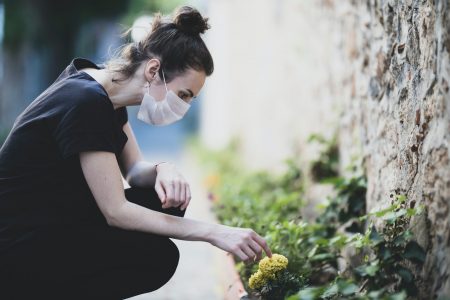 Our relationships have undergone extreme challenges this past year.  Here is an opportunity for you to re-envision how you love, engage, and care for yourself and others!