HSHC CO-FOUNDERS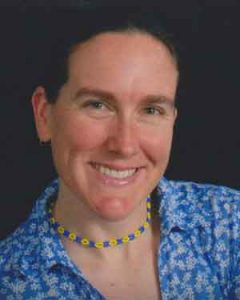 Karen Webster
Co-founder/Executive Director
Karen earned a BA in exercise physiology from University of  California, Berkeley.  Karen has extensive experience training and coaching clients using her exercise physiology, nutrition, and wellness coaching certifications.  She was led to Princeton Theological Seminary, where she received her Masters of Divinity (2004), by the need she felt for a spiritual component in training clients that would allow them to achieve greater health and wholeness in their lives.
Karen is an ordained PC(USA) minister and has served congregations in multiple capacities, sharing her knowledge and practical experience in health ministry, spiritual formation, and gardening.
Karen received a Doctor of Ministry with a concentration in Christian Spirituality in May 2017 (Columbia Theological Seminary; Decatur, GA) and is currently serving as the executive director of HSHC.
See More: Karen's CV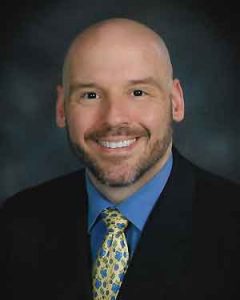 Travis Webster
Co-founder/Secretary
Travis came to Princeton Seminary, where he received his Master of Divinity (2004), intending to pursue an academic career.  Through his seminary experiences, he began to see a vital need for the ministry of counseling to both parishioners and the community.  He is an ordained PC(USA) minister and has served several congregations in multiple capacities, as well as serving as a hospital chaplain.
Travis often shares his story of how the stress of seminary and his first call as an ordained pastor brought with them significant weight gain, high blood pressure, and high cholesterol.  This motivated him to not only significantly improve his own health habits, but also to incorporate what he has learned along his own personal health journey in his pastoral calling.
Travis currently meets with seminary students and other individuals to assist them in finding ways to live into abundant life as a pastoral counselor in training; he is working to become licensed as a marriage and family counselor and is in the dissertation stage for a Doctor of Theology in Pastoral Counseling (Columbia Theological Seminary; Decatur, GA).
See More: Travis' CV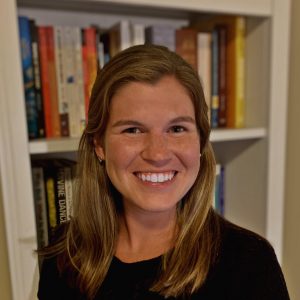 Anna Grace Claunch
Columbia Theological Seminary, MDiv '20
I am from Fairhope, Alabama, and I went to Rhodes College for my undergraduate degree. After I graduate, it is my desire to eventually pastor in a PC (USA ) setting, but I also have a passion for interfaith and religious tolerance, as well as mental illness advocacy and suicide prevention. Aside from my studies, I enjoy long distance running and anything that involves the outdoors!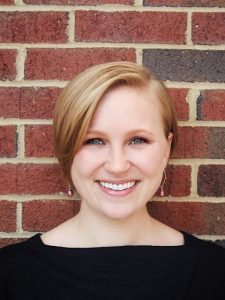 Ashley Lewis
Columbia Theological Seminary, MDiv '20
Ashley is a full time MDiv student at Columbia Theological Seminary, leaving behind a career in Hospitality Management/Sales. A former Culinarian, her ministry focus is examining how today's Church can make creation-friendly food choices informed by faith and Scripture. She enjoys coaching and educating on topics like personal development, lifestyle, and food, and she loves assisting with the important work of HSHC by hosting cooking demos for her CTS community.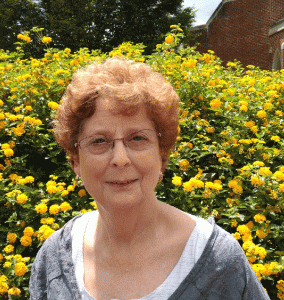 Faye Codding
Rev. Faye Codding has been in a variety of forms of ministry. She has served congregations in both suburban and city settings, worked on Capitol Hill as a community organizer and advocate and most recently with low income housing for the disabled and seniors. She is glad to be on the HSHC board so that she can strengthen the future of the church.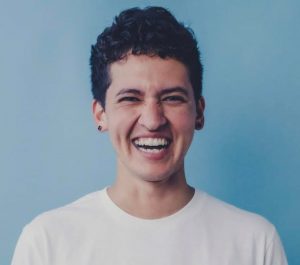 Myles Markham
Myles Markham is a community organizer, theology nerd, and MAPT student at Columbia Theological Seminary. He is passionate about racial justice, LGBTQ inclusion, and building cross-identity coalitions that lead all of creation to experience health and wholeness.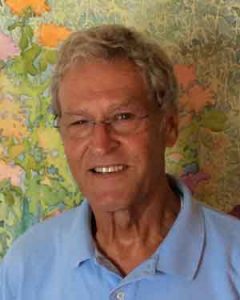 Paul Van Wyke
Paul has been a practicing clinical psychologist in Columbia, SC, for 40 years.  He currently works on a limited basis.  He has been an active participant in the life and worship of Forest Lake Presbyterian Church (PCUSA) during those years.
Suzanne Yoder
Vice Moderator
Suzanne has an extensive background in marketing and product management where she developed innovative programs and creative messaging for the consumer and technology industries. She has a MAPT in Pastoral Care from Columbia Theological Seminary, Decatur, Georgia. She continues to study Ethics  and Theology at CTS with an interest in how the church can follow Christ in new ways that support health and wholeness for women at the margins.