HSHC CO-FOUNDERS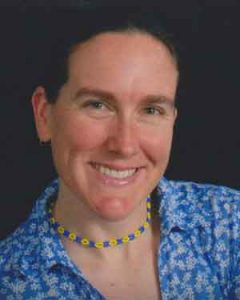 Karen Webster
Co-founder/Executive Director
Karen earned a BA in exercise physiology from University of  California, Berkeley.  Karen has extensive experience training and coaching clients using her exercise physiology, nutrition, and wellness coaching certifications.  She was led to Princeton Theological Seminary, where she received her Masters of Divinity (2004), by the need she felt for a spiritual component in training clients that would allow them to achieve greater health and wholeness in their lives.
Karen is an ordained PC(USA) minister and has served congregations in multiple capacities, sharing her knowledge and practical experience in health ministry, spiritual formation, and gardening.
Karen received a Doctor of Ministry with a concentration in Christian Spirituality in May 2017 (Columbia Theological Seminary; Decatur, GA) and is currently serving as the executive director of HSHC.
See More: Karen's CV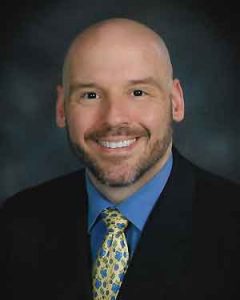 Travis Webster
Co-founder/Secretary
Travis came to Princeton Seminary, where he received his Master of Divinity (2004), intending to pursue an academic career.  Through his seminary experiences, he began to see a vital need for the ministry of counseling to both parishioners and the community.  He has served several congregations in multiple capacities, as well as serving as a hospital chaplain.  He is an ordained PC(USA) minister, licensed as a marriage and family counselor (LMFT) in the state of Georgia, and is in the dissertation stage for a Doctor of Theology in Pastoral Counseling (Columbia Theological Seminary; Decatur, GA).
Travis often shares his story of how the stress of seminary and his first call as an ordained pastor brought with them significant weight gain, high blood pressure, and high cholesterol.  This motivated him to not only significantly improve his own health habits, but also to incorporate what he has learned along his own personal health journey in his pastoral calling.
Travis is currently serving as an associate pastor at Newlonsburg Presbyterian Church (Murrysville, PA) and also works with individuals in the counseling setting to assist them in finding ways to live into abundant life.
See More: Travis' CV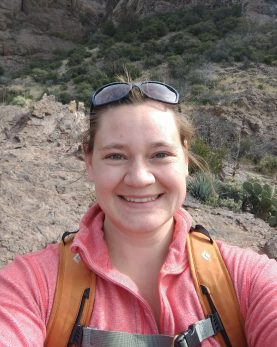 Maggie Burgess
Maggie graduated from Westminster College in Salt Lake City, UT in 2014 with majors in Public Health and Spanish & Latin American Studies.  She has previously worked with Spanish-speaking, low-income, and asylum seeking populations in a variety of positions focused on health, wellness, emergency care, and immigration justice. Maggie is certified Medical Interpreter and trained in Conscious Discipline classroom management.  Originally from "out west", Maggie enjoys hiking and camping and has recently picked up gardening as a part of her personal sustainability and food justice practices.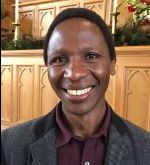 Lucas Mburu
Lucas Waweru Mburu hails from Kenya, Africa. Lucas is 43 years old, a husband to Eunice, and father to Grace and Timothy. He is an ordained minister of the Gospel of Jesus Christ serving with the Presbyterian Church of East Africa – Kenya. He is an MA(TS) '21 Columbia Theological Seminary graduate and begins a Ph.D. program at Vanderbilt University in Fall 2021.
Lucas loves and trusts Jesus Christ as his savior, where he draws his life philosophy: "Seeking to discern God's will to do good to all people as he can, in as many ways as he can, at all times as he can, in as many places he can, and as often as he can."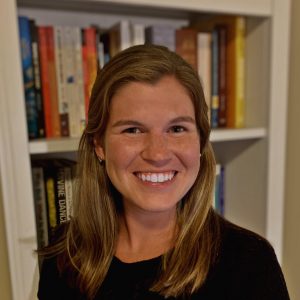 Anna Grace Claunch
Anna Grace serves as the Pastoral Resident at Huguenot Memorial Church in Pelham, New York.  She graduated from Columbia Theological Seminary with a Master of Divinity and is on track for ordination in the Presbyterian Church (USA).  While she enjoys every aspect of ministry, she feels called toward pastoral care and grief counseling.  She is especially passionate about mental health and suicide awareness, and enjoys running and spending time outdoors.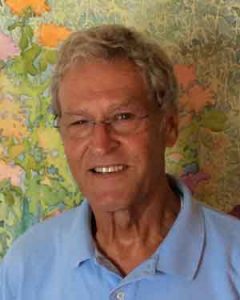 Paul Van Wyke
Paul has been a practicing clinical psychologist in Columbia, SC, for 40 years.  He currently works on a limited basis.  He has been an active participant in the life and worship of Forest Lake Presbyterian Church (PCUSA) during those years.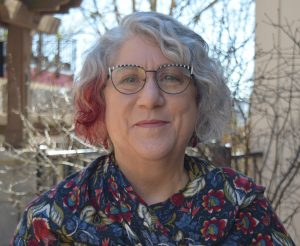 Suzanne Yoder
Vice Moderator
Suzanne has an extensive background in marketing and product management where she developed innovative programs and creative messaging for the consumer products and technology industries.  She has an MTS in Ethics and a MAPT in Pastoral Care from Columbia Theological Seminary, Decatur, Georgia. These days she works with non-profits and small businesses to develop a strategic vision and goals and create effective communication to their audiences.  As a practical theologian, she writes about the journey of reflection and action and learning to love God, self, and neighbor on her blog, On the Journey.