HSHC's Online Small Groups 2021-2022
BUILDING A NETWORK OF HEALTH
Using our monthly webinar presentations as the foundation for our small group conversations, we will spend time together exploring what it means to build a network of health in your vocation.
Discussion Topics: tending to our health and wellbeing within our multicultural contexts, caring for self, stress management strategies, and more, explored within a community of support! 
When do the groups meet?
We will have a monthly live webinar presentation focused on a specific topic.  This will also be recorded and can be watched at any time.

Our first fall webinar will be on

Tuesday, Sept. 21st, at 2pm (EDT)

!

The small groups meet online monthly for an hour and the discussions are based on the information presented in the webinar (September through April).

We determine the exact days and times based on the availability of those who register.
Are there any requirements?
Please fill out our registration form by clicking here.

Registration Deadline: Friday, Sept. 17th, 2021

Commit to engaging with the content and small group members. The greater the commitment of each individual in the group, the more everyone will receive from our experience together!
Who can participate?
The group is open to seminarians and seminarians' partners/spouses.  Space is limited, but we will seek to accommodate as many people as we can!
What does it cost?
There is no fee for participating in our online small groups, thanks to the generous donations of HSHC supporters!
Contact Us
Would you like to learn more about our activities or have some ideas that would contribute to the overall health and well-being of your seminary community? Please contact us.  We would love to speak with you!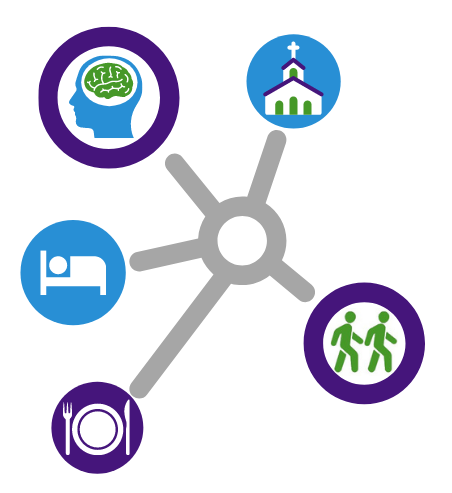 Our online small groups are open to seminarians and seminarians' partners/spouses.  We are a community who enjoys practicing healthy lifestyle choices and learning together!