November 2020 – Written by small group participant Andrew Hudson, student at Anabaptist Mennonite Biblical Seminary, Elkhart, Indiana.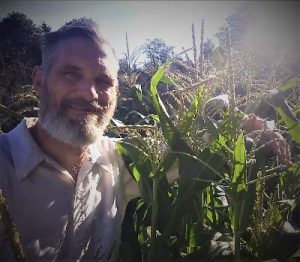 "This group is so helpful to me because I have been feeling my/our health being pulled apart for years.
My bodily health, good relationships, contributing to the health of the ecosystem of which I'm a part – these are parts of health that pull on each other. I can't PLAN all these into my life separately, in the way western culture acts like they are separate areas.
Treating the health of body/social groups/earth as an integrated whole is incarnational. It is also counter-cultural. (But worth it!)
I'm glad to be part of a group where we support each other in this holistic approach to our health!"