January 2021 – Reflection provided by Debby Haralson, Chief Operating Officer of The WellHouse, D.Min. student at McAfee School of Theology, Mercer University (Atlanta, GA)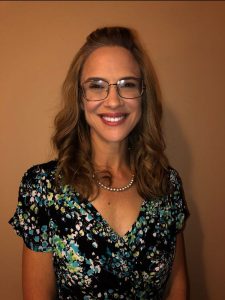 "I was intrigued to learn about Healthy Seminarians-Healthy Church's online small- group program last fall. Working in a trauma-based ministry where every need feels absolutely immediate, I have seen many gifted caregivers exit the field early and exhausted.
Leaders tend to agree that caring for self is critical. But how? How, when a newly minted minister enters an arena that publicly praises sacrifice and servanthood while well-being, strength, and stamina are simply expected?
Healthy Seminarians-Healthy Church's program effectively equips a minister for this conversation. Providing a much-needed Biblical/theological framework around caring for self, HSHC challenges participants to explore a holistic kind of spirituality that honors God through work and rest; activism along with contemplation. Here's hoping that tomorrow's ministry leaders can embody such balance. Those we serve will benefit from this kind of faith-filled service. We can't do everything, but God can. Karen Webster and her team have much wisdom to share along these lines. We would be wise to take heed."